For kayaking enquires please email Tim Freeman 01803 832663 timfreeman61@googlemail.com
Sea kayaking is increasingly popular. We have a fleet of good quality sea kayaks. Faster than our other boats they allow you to get a bit further round the coast or to get further upriver. Stopping on beaches for a swim or for lunch is all part of the fun when its sunny.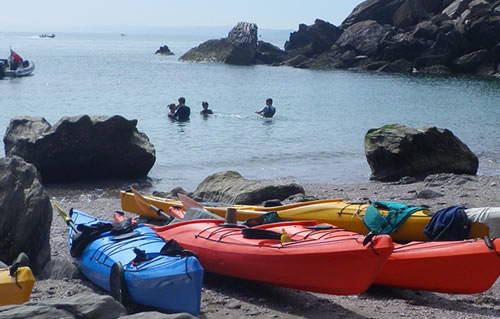 If you want to use our sea kayaks you will need to join our club. We will provide you with initial training from experienced members. We have 11 sea kayaks, and plans to increase the fleet to 14. They are free to use for members.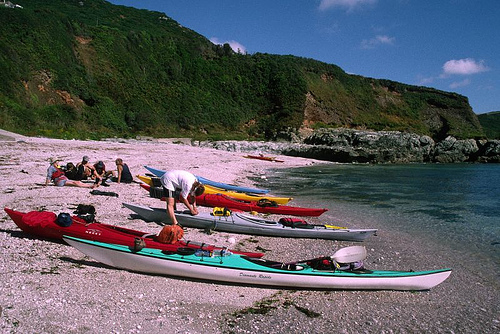 Sea kayaks can be used for overnight camping. Imagine waking up to a view like the one below.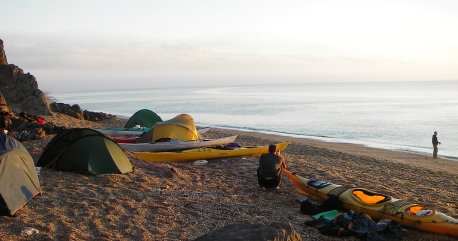 We have an amazing coast to explore from Dartmouth. It is full of beaches caves birds and seals. In a kayak you can get really close in, better than any other boat can. When we want to head for home we have a fabulous sheltered deep water estuary that is a joy to return to.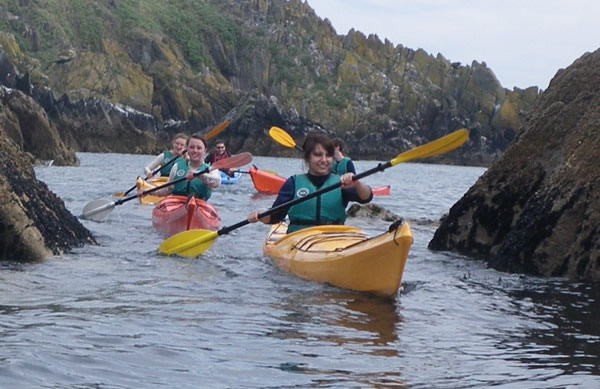 So if you live locally or visit Dartmouth regularly you can take up sea kayaking.
Cost? - £67. That is for a year, not just a day. For comparison if you go out for half a day with a commercial sea kayaking provider it will cost you about £45, a full day may cost £80. And with us you also get a motor boat and a bar and you can use other kayaks and sailing dinghies.