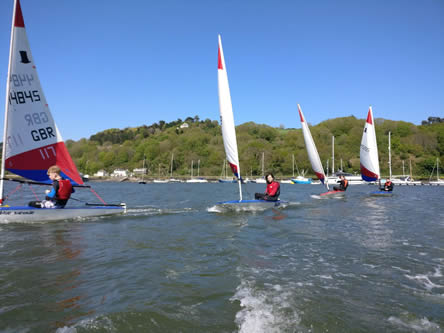 Our Sail & Powerboat Team
Gareth Thorpe: Rear Commodore Sailing
Kate Brown: RYA Principal
Sue Thomas: Chief Dinghy Instructor
Sophie Rennie: Chief Powerboat Instructor
Supported by
Joe Wellerd: Senior Dinghy Instructor, Juniors & Racing
Simon Action: Junior Club Dinghy Lead
Any of the above can be contacted using the contact form.
Members' Sailing for 2021
Dinghy sailing at DYC has been a great success over the past few years and this year we're running even more RYA Adult training.
2018's Sport England Award allowed investment in a new Ribeye Safety boat and dinghy road trailer means this season our Junior squad is bigger than ever. They love their Squad Shirts generously designed and donated by Cafe Alf Resco. The club is so grateful for Alf 's support to help get children out sailing.
Last year's success with Tuesday evening fun sails continues and the new this season are a series of Thursday evening instructed sessions, to support those wishing to return to the sport, gain more experience or help families sail together. All this means we are helping many more members to get out on the water.
The club's safety boat and dinghy fleet of 9 Toppers, 3 RS Fevas and 2 RS Visions are stored in Coronation Park for easy access to the higher slip.
If you'd like an more information just drop an email to
training@dartmouthyachtclub.co.uk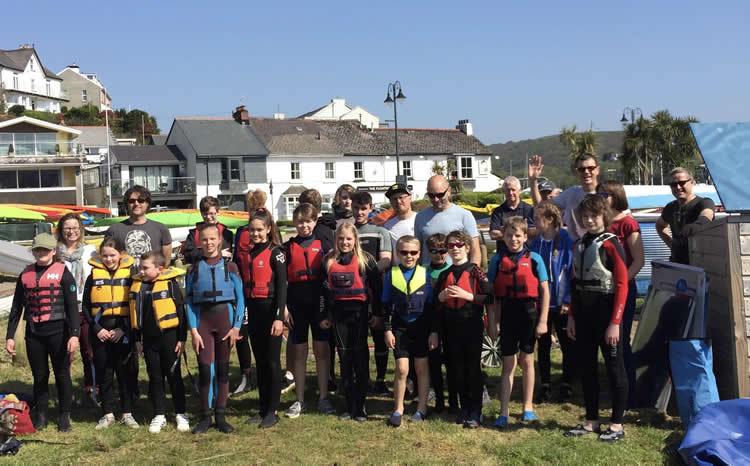 DYC Junior Sailing Squad 2019